What is a
Gastroscopy

?

Gastroscopy is the procedure used to directly examine the inside of the esophagus, stomach and duodenum. It is generally regarded as more accurate than X-rays as it relies on direct visualization. The procedure can be photographed or video recorded.

It also has the advantage of taking biopsies to confirm the problem. Additionally polyps that may harbor cancer, are recommended to be removed at the time of endoscopy. This is despite the minor risk of bleeding or perforation. However, if this occurs, it will require additional surgery.

Please notify your doctor if you are on any medications that can thin the blood.

Modern endoscopes are slim and flexible and the procedure is generally without discomfort. If however, you experience any discomfort, or persistent discomfort, please contact the clinic or doctor without delay.

An intravenous light sedation is provided. Therefore you may not remember much about the procedure or conversation thereafter. It is therefore vital that you attend review appointments to have any results explained.

If you wish to discuss fully rare complications or have a particular concern, please indicate this to your surgeon.
Instructions For Patients
IF your gastroscopy is in the morning, then fasting (no food and water) needs to start from midnight before the procedure
IF your gastroscopy is in the afternoon, then fasting needs to occur from 7am (morning).
NOTHING to eat or drink 6 hours before your appointment
You may have your usual medications EXCEPT for insulin, diabetic tablets or iron tablets. Insulin dependent diabetics should consult their diabetic doctor.
Please wear loose and casual clothes and do not bring valuables with you.
Please arrange to be collected 1 to 2 hours after your appointment. Failure to arrange transport AND responsible adult to take patient home may result in cancellation of procedure.
You must not drive a car, operate machinery or undertake any legal decisions for 24 hours after the procedure.
Discharge Instructions Following Gastroscopy
You will be given intravenous sedation to enable examination to take place without discomfort. Your body will take time to eliminate these medications. Consequently, they will affect your memory and you may feel sleepy for the next 12 hours after the procedure.
So, for the next 12 hours, you should not:
Drive a car or travel alone by public transport
Return to work, use machinery or engage in sports
Make important decisions, such as signing legal documents (24 hours)
Drink any alcohol
It is unlikely that you will have any serious side effects. It is also normal that you are unable to recall details of your discussion with your doctor after the procedure.
You may have a slight sore throat (you may take throat lozenges if desired). There may be slight discomfort or slight bruising at the site of the intravenous injection due to irritation of the vein.
You may feel some abdominal discomfort and bloating due to air introduced into the stomach during the examination. This should settle over the next few hours.
Should you have increasing throat and chest pain, trouble swallowing, begin to run a fever, or other symptoms that cause you concern following the procedure, you should contact your doctor immediately or go to your nearest hospital emergency department.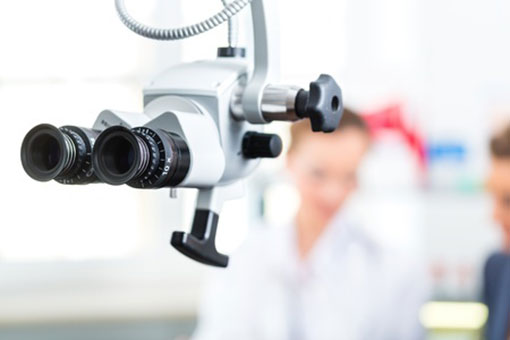 BULLEEN
Suite 3/195 Thompsons Rd,
Bulleen, VIC 3105
Tel: (03) 9852 3777
Fax: (03) 9852 0014
BUNDOORA
1a/445 Grimshaw St,
Bundoora, VIC 3083
Tel: (03) 9852 3777
Fax: (03) 9852 0014
MARIBYRNONG
Suite 104, 1 Thomas Holmes St,
Maribyrnong, VIC 3032